Robb Cohen - The Man and his work
photojournalist-concert photos-portraits-promotions-pr-media-events

Since moving to Atlanta in 1972 to attend Emory University, Robb D. Cohen has worked as a photographer and writer throughout the Southeast. Earning a reputation as one of the nation's foremost concert photographers, his live and backstage shots are featured weekly in Pollstar Magazine, the concert industry's leading trade publication.
In addition to photographing over 800 concert performances, Robb has covered the Atlanta Braves, Atlanta Hawks, Atlanta Falcons, Atlanta Thrashers, WCW Wrestling, professional boxing, Georgia Tech and University of Georgia athletics plus numerous functions and events for Turner Broadcasting System.
Recently, Robb shot the Nexus ArtParty '99, numerous opening parties and ceremonies at the recently opened Philips Arena, and the Woodstock 30th Anniversary Festival as Pollstar Magazine's representative and photographer. While there, noted artist Peter Max commissioned Robb as his photographer for the Woodstock '99 commemorative book to be published shortly.
Robb presently provides photographic services for 96 Rock, Z93, the Tabernacle concert venue, and Concerts Southern/SFX shows.
Examples of Robb's work can be viewed on the following web sites: www.robbsphotos.com, www.kingkonga.com, www.15p.com, www.nba.com/hawks and www.pollstar.com.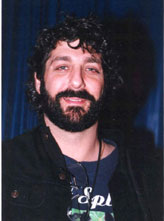 Robb D. Cohen
For bookings please E-Mail Robb directly or visit his homepage and portfolio